Fork identification
04-25-16, 05:51 AM
Junior Member
Join Date: Apr 2016
Location: Romania
Posts: 17
Mentioned: 0 Post(s)
Tagged: 0 Thread(s)
Quoted: 3 Post(s)
Likes: 0
Liked 0 Times in 0 Posts
Fork identification
---
Hello to all,
In the past days I saw a nice road bike, it had a pantographed fork. I tried to search on the internet but didn't find anything.
Can somebody help me identifying the fork, or did somebody see this pantograph until now?
Thanks
05-02-16, 08:52 AM
Junior Member
Join Date: Apr 2016
Location: Romania
Posts: 17
Mentioned: 0 Post(s)
Tagged: 0 Thread(s)
Quoted: 3 Post(s)
Likes: 0
Liked 0 Times in 0 Posts
Hello
Nobody has ever seen anything like it?
Then maybe someone can tell me how to try to find some information about that pantographed fork.
Thanks
05-24-16, 01:10 AM
Senior Member
In case the OP still hasn't found the answer (and for future reference, I suppose) - the fork (and presumably the frame) is a Le Taureau, which I think was a house label of a business called Stier based in Stuttgart (Hugo Rickert is also somehow involved, but I don't know if he built these).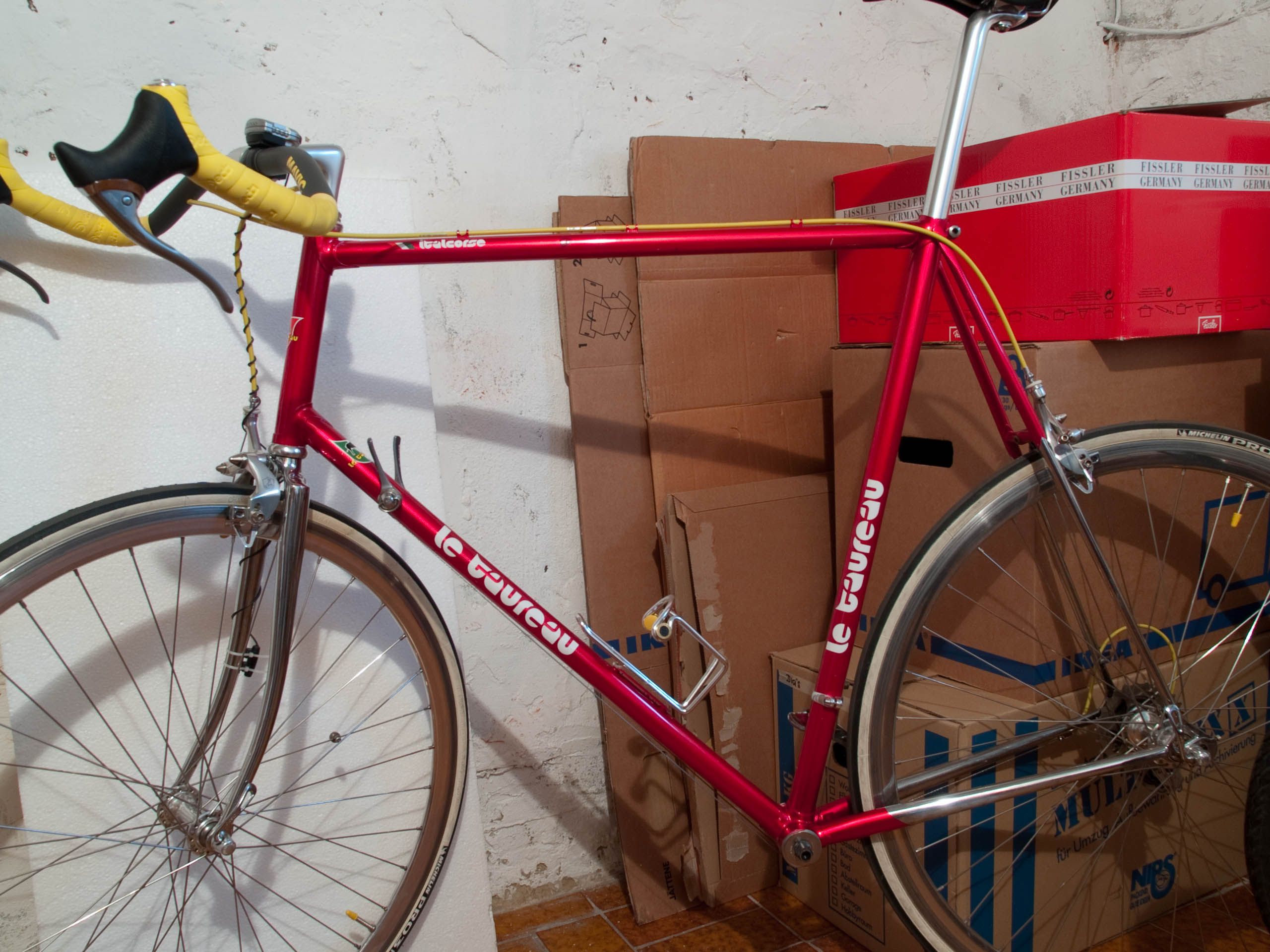 06-02-16, 12:03 AM
Junior Member
Join Date: Apr 2016
Location: Romania
Posts: 17
Mentioned: 0 Post(s)
Tagged: 0 Thread(s)
Quoted: 3 Post(s)
Likes: 0
Liked 0 Times in 0 Posts
Thank you so much for the information, I lost a lot of time on the internet trying to find out something about that fork. Meanwhile I bought the bike
, I will make some pictures and post here (probably next week). I hope that the frame is "Le Taureau" to, but I think the frame it was repainted.
06-02-16, 12:07 AM
Junior Member
Join Date: Apr 2016
Location: Romania
Posts: 17
Mentioned: 0 Post(s)
Tagged: 0 Thread(s)
Quoted: 3 Post(s)
Likes: 0
Liked 0 Times in 0 Posts
Thread
Thread Starter
Forum
Replies
Last Post
Posting Rules
You may not post new threads
You may not post replies
You may not post attachments
You may not edit your posts
---
HTML code is Off
---