Lewis and Clark trail
04-07-20, 07:26 AM
Lewis and Clark trail
---
I am a Lewis and Clark buff, so have been mulling the idea of riding the Lewis and Clark trail. The longest bike tour I have done is 800 miles so this would be a significantly larger undertaking. Yes I know it is not really a trail but generally follows their route form St Louis to Astoria. Anyway curious if anyone has done the route, and comments on it.

Thanks
04-07-20, 08:02 AM
Senior Member
Join Date: Dec 2011
Location: NE Ohio
Posts: 2,155
Bikes: 1992 Serotta Colorado II,Co-Motion Speedster, Giant Escape Hybrid, 1977 Schwinn Super Le Tour
Mentioned: 3 Post(s)
Tagged: 0 Thread(s)
Quoted: 298 Post(s)
Likes: 0
My wife and I used it as part of our cross country tour in 2014. I thought it was fantastic!!
​​​​​​I wouldn't mind doing it again!!
​​​​
04-07-20, 09:25 AM
Senior Member
I rode along the Katy Trail in Missouri. There is an occasional sign about their journey. If you think bike touring is slow, try traveling upstream like Lewis and Clark did.
04-07-20, 03:21 PM
Senior Member
Join Date: Jan 2016
Location: Arid Arizona, for now.
Posts: 2,520
Bikes: 1995 Cannondale Killer V
Mentioned: 15 Post(s)
Tagged: 0 Thread(s)
Quoted: 646 Post(s)
Likes: 0
I take it you mean Astoria, Oregon? I don't know as much as I'd like to about Oregon, but like what I do know about it. 👍 Except for the crazy people around Portland. 🙃🤪🙄

I rode through Multnomah Valley before, and there are lots of farms there, but still an "unsettled" kind of vibe. You kinda feel like you're time-traveling. And that's not even counting the Columbia River area. 🤔😉
04-07-20, 03:44 PM
Senior Member
Join Date: Sep 2014
Location: Carolina
Posts: 815
Bikes: Trek 1120, Santa Cruz Tallboy 3CC, Fandango DC-9 MTB tandem, Jamis Renegade Expert, Bike Friday Pocket Llama, Santana Arriva tandem, Bridgestone RB-1
Mentioned: 2 Post(s)
Tagged: 0 Thread(s)
Quoted: 262 Post(s)
Likes: 0
I love the idea of riding that trail (or route). My longest tours have been 500 miles--ish. I heard about a desert out in eastern Oregon. I don't know if it is close to the route you have in mind, but I think the bicycling must be great out there. Now, if I can just figure out how to trick my fiancee into wanting to go, too.
04-07-20, 04:00 PM
Senior Member
Join Date: Jan 2010
Posts: 25,959
Mentioned: 191 Post(s)
Tagged: 1 Thread(s)
Quoted: 10817 Post(s)
I recommend the option that goes through Twin Bridges, Dillon, etc., in Montana. More climbing, but worth the effort. The view from Big Hole Pass is terrific. And Beaverhead Rock on the way to Dillon is neat.
04-07-20, 05:33 PM
I have done many self contained tours. We had planned to ride the L&C (several years ago in weekly segments. We rode for about 2 weeks or so from St Louis to the more eastern part of S. Dakota. It was perhaps the most boring tour we have done. I am told the that as you go west, it gets much better. We just decided not to continue and picked other routes for subsequent years.

Based on my experience, I would create a trip that starts in Astoria, a great city where I have cycled more than once, and end the tour before completing the entire L&C. I do not know how far east you should go but I am sure you can determine that from journals or feedback.
04-08-20, 06:58 AM
Senior Member
Join Date: Jan 2010
Posts: 25,959
Mentioned: 191 Post(s)
Tagged: 1 Thread(s)
Quoted: 10817 Post(s)
Big Hole Valley and Big Hole Pass.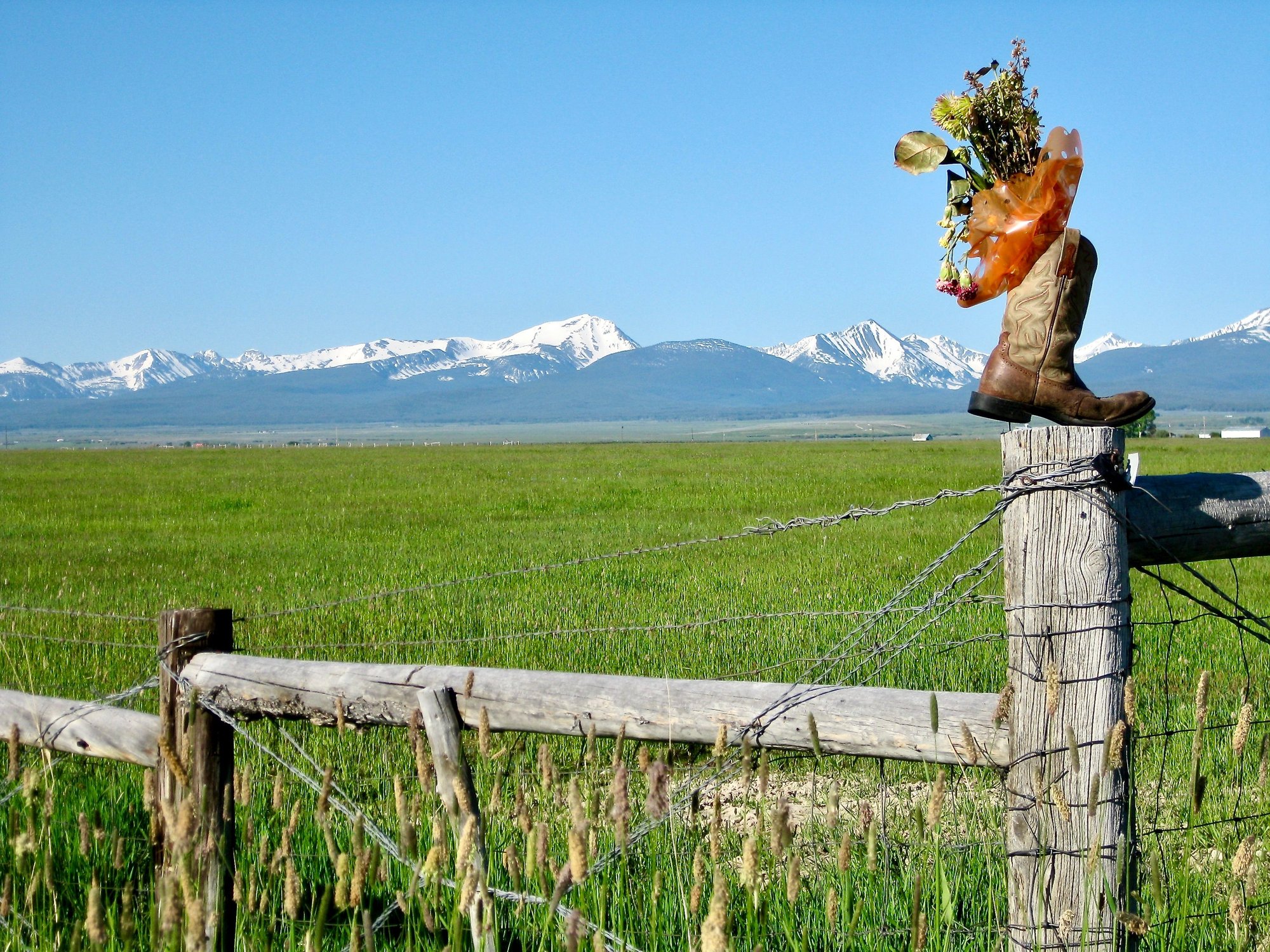 04-08-20, 08:13 AM
Mad bike riding scientist
Originally Posted by
pdxsforider
I am a Lewis and Clark buff, so have been mulling the idea of riding the Lewis and Clark trail. The longest bike tour I have done is 800 miles so this would be a significantly larger undertaking. Yes I know it is not really a trail but generally follows their route form St Louis to Astoria. Anyway curious if anyone has done the route, and comments on it.

Thanks
I've done the eastern third and the western third...see my signature line: "Solo Without Pie" and "Picking the Scablands". I just haven't gotten around to the middle. Both were very good tours.
04-08-20, 02:29 PM
Senior Member
I'm assuming you'll be using
ACA's route
for this trip. I have not done this particular one but did do the Northern Tier in two sections in '16 & '17 through MN, ND, MT, ID, & WA. I highly commend their diligence in mapping their routes. They give you just about all the info you need to know to have a successful journey.
---
Last edited by hilltowner; 04-08-20 at

06:55 PM

.
04-08-20, 04:07 PM
Senior Member
Join Date: Jan 2010
Posts: 25,959
Mentioned: 191 Post(s)
Tagged: 1 Thread(s)
Quoted: 10817 Post(s)
Also, the Gibbons Pass Alternative is a challenge but worth it. It's all off road. Dr. Jeckyll and Mr. Hyde of passes. The stretch from MT 43 to the pass has a good, hard, dirt surface, and except for the last mile or so is not steep. The west slope is steep, narrow and bumpy in a lot of places. I climbed west to east in 2014. Some beautiful views. Looking back down hill: