Novara Trionfo
06-27-20, 03:54 PM
Member
Join Date: Aug 2010
Location: SE Michigan
Posts: 33
Bikes: Novara Trionfo
Mentioned: 0 Post(s)
Tagged: 0 Thread(s)
Quoted: 3 Post(s)
Likes: 0
Novara Trionfo
---
Just picked this up locally. Was surprised, recognize the Novara brand, but don't remember these. Any idea what year? May be the frame was made by the same contract manufacturer that did the Dave Scott Ironman bikes of the same time frame maybe? Don't know much. Biopace and 105 components, Tange frame.
Wondered if anyone could give me more info on these bikes.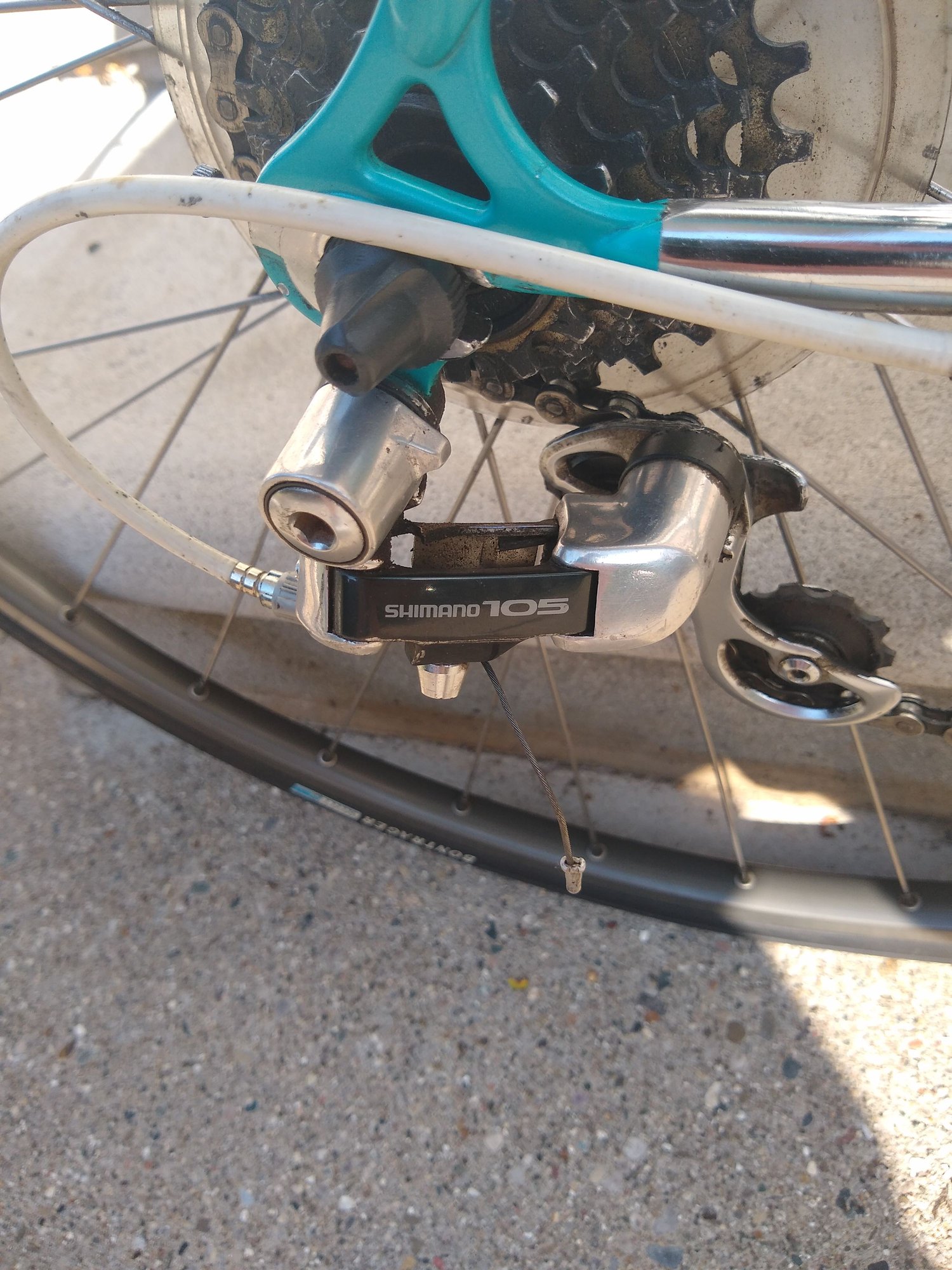 06-27-20, 04:24 PM
Member
Join Date: Aug 2010
Location: SE Michigan
Posts: 33
Bikes: Novara Trionfo
Mentioned: 0 Post(s)
Tagged: 0 Thread(s)
Quoted: 3 Post(s)
Likes: 0
Serial Number
---
Here is a photo of the serial number. Not sure if that starts with KC or not. It does end in 32. Not sure if that helps.
06-27-20, 05:55 PM
Senior Member
I think it's an '87. It does look Ironmanish. '87 Ironman Master color way, '87 Ironman Expert style frame, '87 Ironman components, '86 Ironman style forks.
The solid white forks and chrome chainstay are Not Ironman like.
The seatstays are different from the Ironman expert frames and the brake bridge isn't on any Ironman I've ever seen.
Sorry I couldn't help with info on Your bike but I like it.
06-27-20, 07:04 PM
Senior Member
Join Date: Nov 2004
Posts: 20,083
Mentioned: 525 Post(s)
Tagged: 1 Thread(s)
Quoted: 3398 Post(s)
Likes: 0
Novara was the house brand for REI. As noted, this one is a 1987 model and was manufactured by Katakura of Japan, who were best known for their Silk brand of bicycles but who also manufactured the early, high Nishiki and some mid-1980s Centurion, including some of the 1985 Ironmen. though by 1987 Ironman manufacture was being sourced from Tano. Original MSRP in 1987 for the Trionfo was $595 US.
06-27-20, 07:10 PM
Member
Join Date: Aug 2010
Location: SE Michigan
Posts: 33
Bikes: Novara Trionfo
Mentioned: 0 Post(s)
Tagged: 0 Thread(s)
Quoted: 3 Post(s)
Likes: 0
Thanks for the info. I'm not sure if its a keeper or not, I'll ride it some and see what I think. Frames in great shape, seems like it has low miles, the seller had only owned it for a few years but never really rode it much, prefers his mountain bike (Looking at him, it seemed too small for him, he was very, very tall. Maybe 6'5")