Cantilever frame
12-08-19, 02:23 PM
Senior Member
Join Date: Jun 2008
Location: Somewhere South
Posts: 766
Bikes: Electra 7D Tall & Fat Tire ,Specialized Rockhopper, Hardrock, Roll.
Mentioned: 0 Post(s)
Tagged: 0 Thread(s)
Quoted: 133 Post(s)
Cantilever frame
---
What is it about a cantilever framed bike so comfortable ?
I guess I'm just a Cruiser guy , but I find my cantilever framed bikes more comfortable than my other bikes .
I took my Electra Fat Tire out for a neighborhood cruise today . I'd forgotten how much fun this bike is to ride . And as a bonus , my knees felt better than they do when I ride my Roll .
I wished I'd realized this two weeks ago when Trek had their Black Friday sale . I would have picked up a 7d . They had them $50 off .
I'd still like to have one and wished they offered it in another color .
Here's an up to date pic of my Fat Tire . Put 6.5 miles on her today .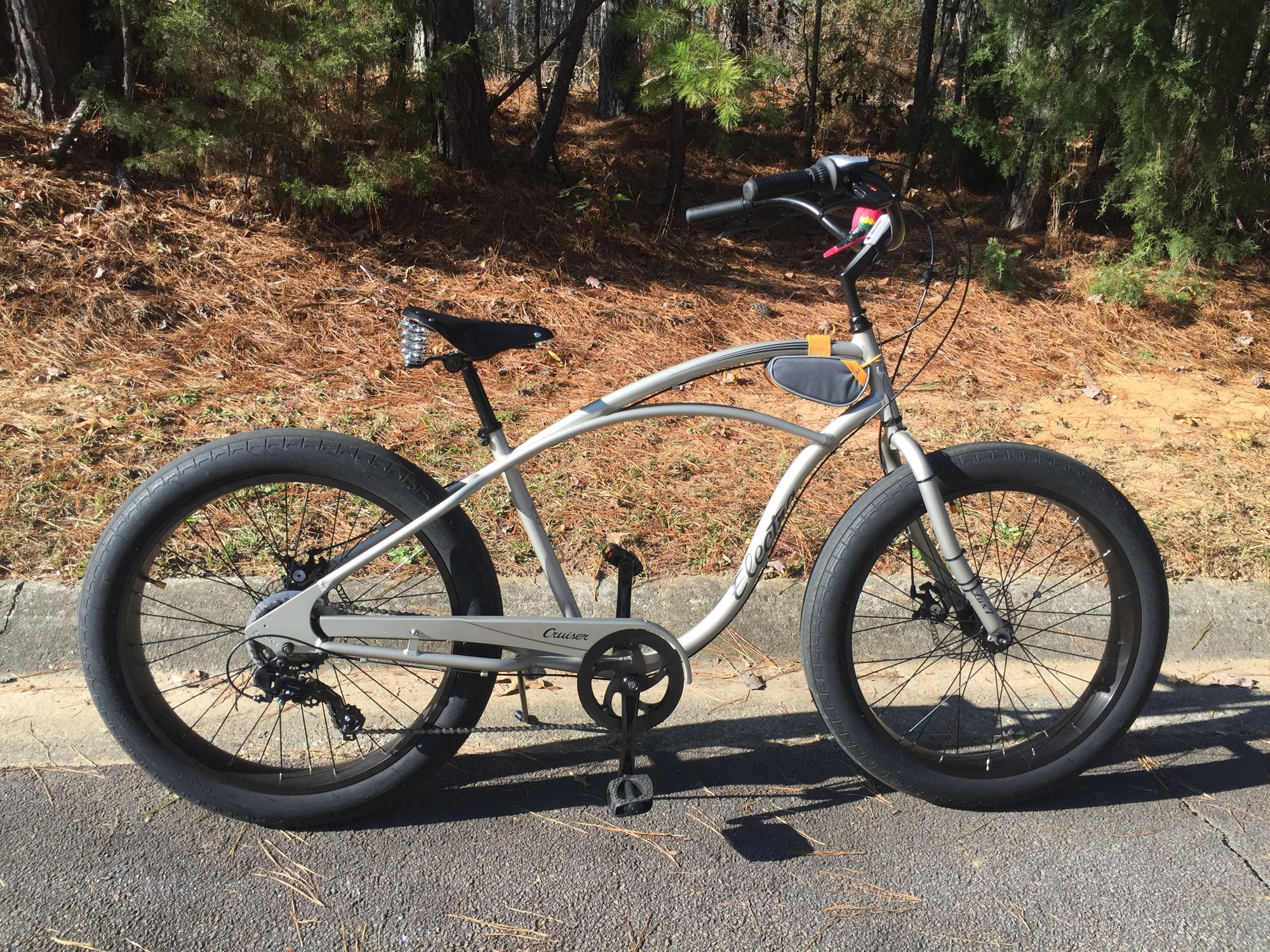 12-08-19, 10:29 PM
Senior Member
I do like the looks of that and ill probably always be curious if I got the right one.