Cargo Bikes Beat Vans for Deliveries
08-05-21, 12:28 PM
Cargo Bikes Beat Vans for Deliveries
---
08-08-21, 05:51 PM
Live not by lies.
Join Date: Nov 2020
Posts: 761
Bikes: BigBox bikes.
Mentioned: 1 Post(s)
Tagged: 0 Thread(s)
Quoted: 419 Post(s)
Cool. Iíll have to read later.
08-20-21, 02:00 PM
Ride more, eat less
Join Date: Feb 2007
Location: Philla PA, Hoboken NJ, Brooklyn NY
Posts: 1,467
Bikes: Too many but never enough.
Mentioned: 4 Post(s)
Tagged: 0 Thread(s)
Quoted: 423 Post(s)
Here's the Amazon e-cargo bike delivery that I've seen frequently since spring: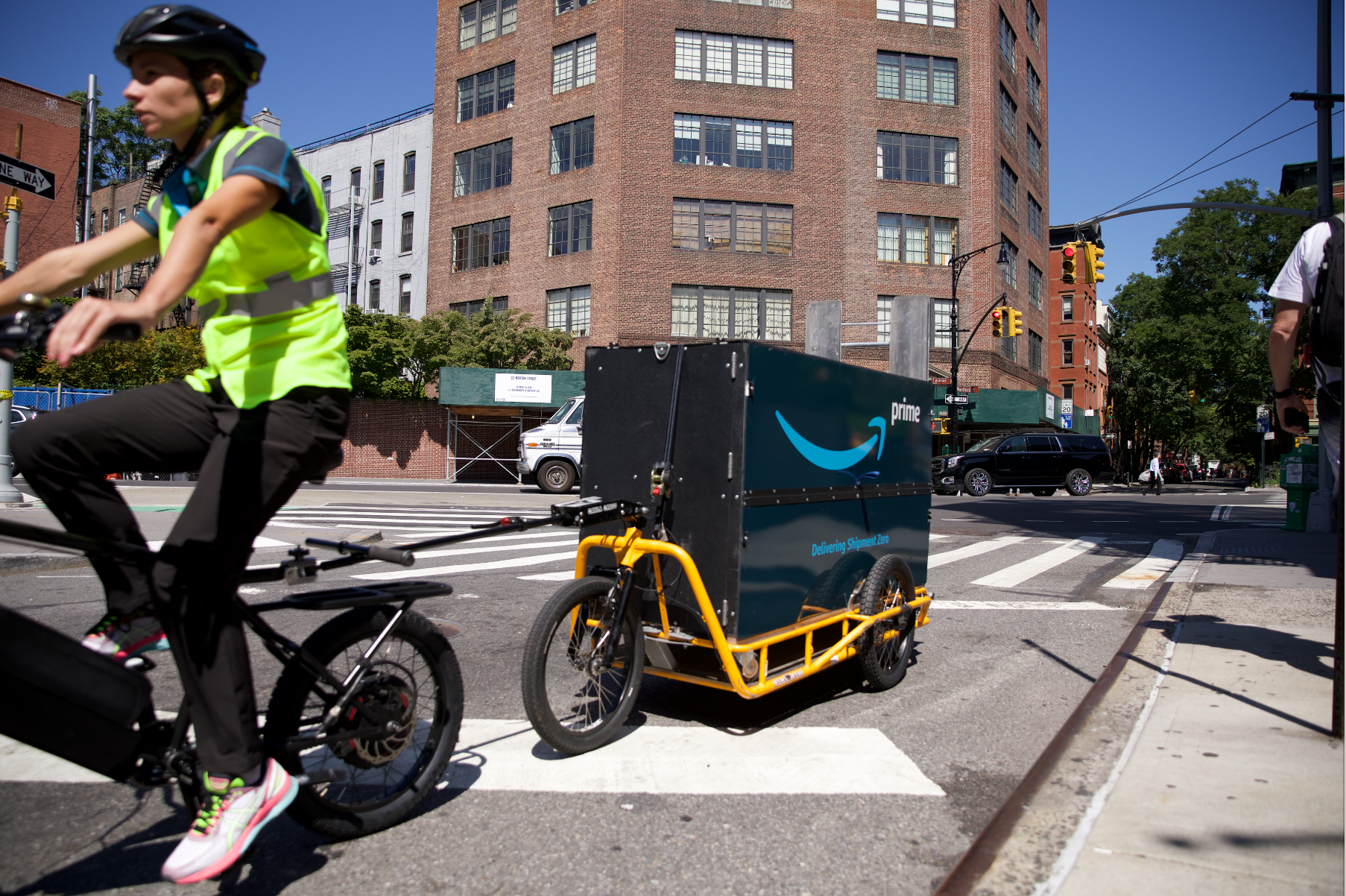 They seem to take up as much space as a car, if not more.
I don't know if they would get stuck in bumper-to-bumper traffic; that seems to defeat the purpose of reducing congestion, but at least reduces pollution.