Legnano Idra
07-04-20, 08:51 AM
Member
Legnano Idra
---
Can anyone tell me something about this Legnano model? I can not find anything about it on google... When is It manufactured and, what is his OEM? This one have some shimano derailleurs, to me unknown crankset, Saccon altex brakes and Fir el 201 rims.
I would like to buy it, and restore it.
Ps. Is this one worth of 80€?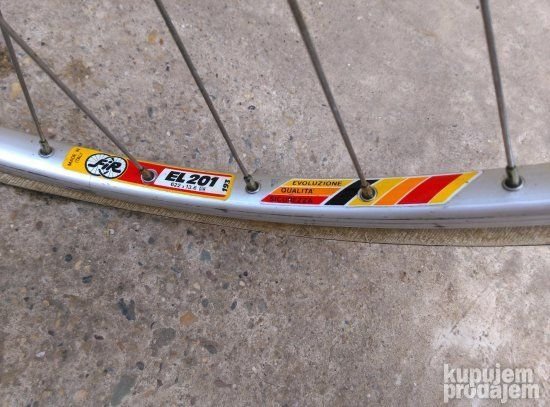 07-04-20, 12:55 PM
Humble Administrator
Join Date: Jul 2007
Location: Kalamazoo MI
Posts: 20,865
Bikes: Fuji SL2.1 Carbon Di2 Cannondale Synapse Alloy 4 Trek Checkpoint ALR gravel Viscount Aerospace Pro Colnago Classic Rabobank Schwinn Paramount
Mentioned: 56 Post(s)
Tagged: 0 Thread(s)
Quoted: 2895 Post(s)
07-04-20, 04:18 PM
Senior Member
Join Date: Nov 2004
Posts: 23,233
Mentioned: 647 Post(s)
Tagged: 1 Thread(s)
Quoted: 4710 Post(s)
Likes: 0
in 1987 Bianchi bought the defunct Legano band and resurected it, supplying bicycles to 1988 Alfa Lum team, with Maurizio Fondriest winning the 1988 World Championship road race. The subject bicycle has a tubing decal indicating 3 CrMo tubes, suggesting it isn't butted and that the stays and forks are lower grade, possibly hi-tensile steel. It's hard to positively identify the drive train components from the low resolution photos but they appear to be entry level. The Saccon brakes don't have a good reputation. The presence of a Unicrown fork and fade paint job suggests very late 1980s to 1990s. I'm not familiar with UK market conditions so I'll defer to other on value but I'd say this is an entry level model.
07-04-20, 06:47 PM
Senior Member
Join Date: Oct 2011
Location: Fairplay Co
Posts: 9,086
Bikes: Current 79 Nishiki Custum Sport, Jeunet 620, notable previous bikes P.K. Ripper loop tail, Kawahara Laser Lite, Paramount Track full chrome, Raliegh Internatioanl, Motobecan Super Mirage. 59 Crown royak 3 speed
Mentioned: 23 Post(s)
Tagged: 1 Thread(s)
Quoted: 677 Post(s)
Interesting bike the tubing decal indicates lesser early 90's bike yet It has really aggressive nearly trial type geometry. Probably a European market bike sold as an entry level club racer.